I do enjoy breathing new life into old floors as was the case with this Terrazzo tiled hallway floor in Southbourne near Bournemouth, installed in 1924 it had been knocked about by various building alterations and then finally covered in a carpet which had been glued to the floor.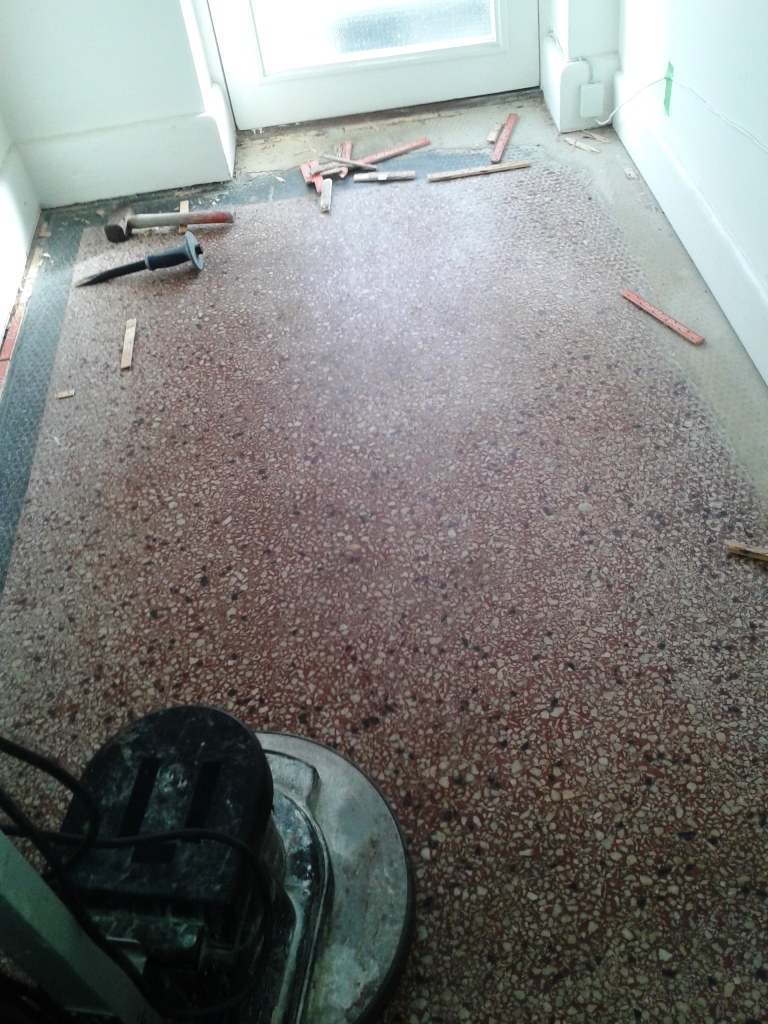 Removing Adhesive from Terrazzo tiles
Stubborn remnants of the carpet adhesive were removed using Tile Doctor NanoTech HBU Remover which is applied to the tiles and then left to soak in for a before being scrubbed in with a black buffing pad and a dilution of Tile Doctor Pro-Clean. HBU actually stands for Heavy Buid-up Remover and it's a great problem solver that penetrates through tough stains and coatings so they can be easily removed. The floor was then washed down with clean water and any areas that needed further attention were retreated until I was satisfied with the floor was clean and free of glue.
The next step was to re-polish the Terrazzo using a set of of Tile Doctor burnishing pads which are applied in sequence from Coarse through to Super Fine with a little water to help lubricate. The coarse pad removes any surface grime and old sealant and the remaining pads build up the polish to bring back the original shine. The floor is washed down between each pad to remove the soil generated during the process.
Sealing Terrazzo Tiles
Cleaning took most of the day so I returned the next day to apply the sealer testing the floor first to ensure it was dry. To seal the floor I used a couple of coats of Tile Doctor Colour Grow which is a colour enhancing sealer that impregnates into the pores of the stone and prevents contaminates staining the floor.
The customer decided that she would conceal the concrete patches at the edges of the floor using Colours Stone Effect speckled spray paint which is available in B&Q in her own time.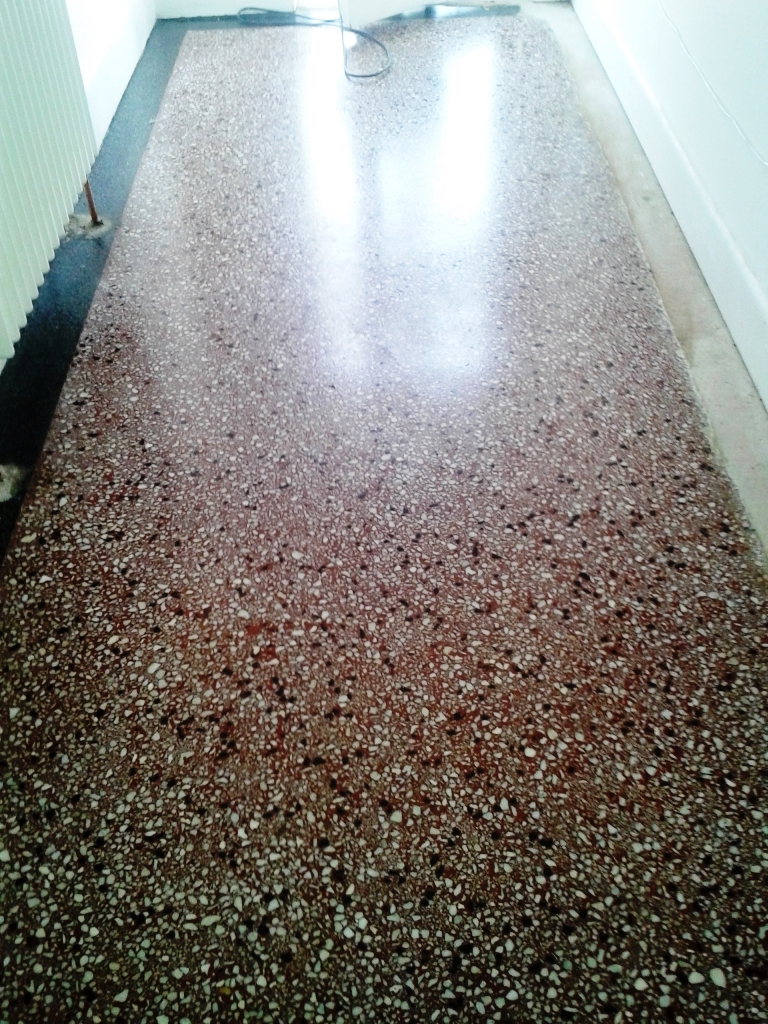 As you can see from the photos the floor looked a hundred times better and the customer was very satisfied with the result.
Restoring a 1924 Terrazzo Tiled Floor in Dorset